Day in and day out, during the toughest times you observe your staff working as a team to finance small businesses across the country. That's what we do, and we excel at it. Through all the transitions of the last year learning to work remotely, mastering video calls, tech challenges – and all without the ability to stop by a co-worker's office to see a friendly face. Through all the daily challenges, our team continues to give back. 44's staff cares in so many ways and this year was no exception. 
Couldn't be prouder of some of the recent 44 contributions to the community we serve:
Dee Kuestner and her husband, Henry volunteered and sponsored PSSA, the Pennsylvania Shot gunning Association's Eighth Annual Save a Pair Breast Cancer Awareness event. A check for $34,100 was presented to Susan G. Komen – Pennsylvania. Benefiting breast health education, screening and treatment programs throughout Pennsylvania. 44 Business Capital, a Division of Berkshire Bank sponsored the event again this year.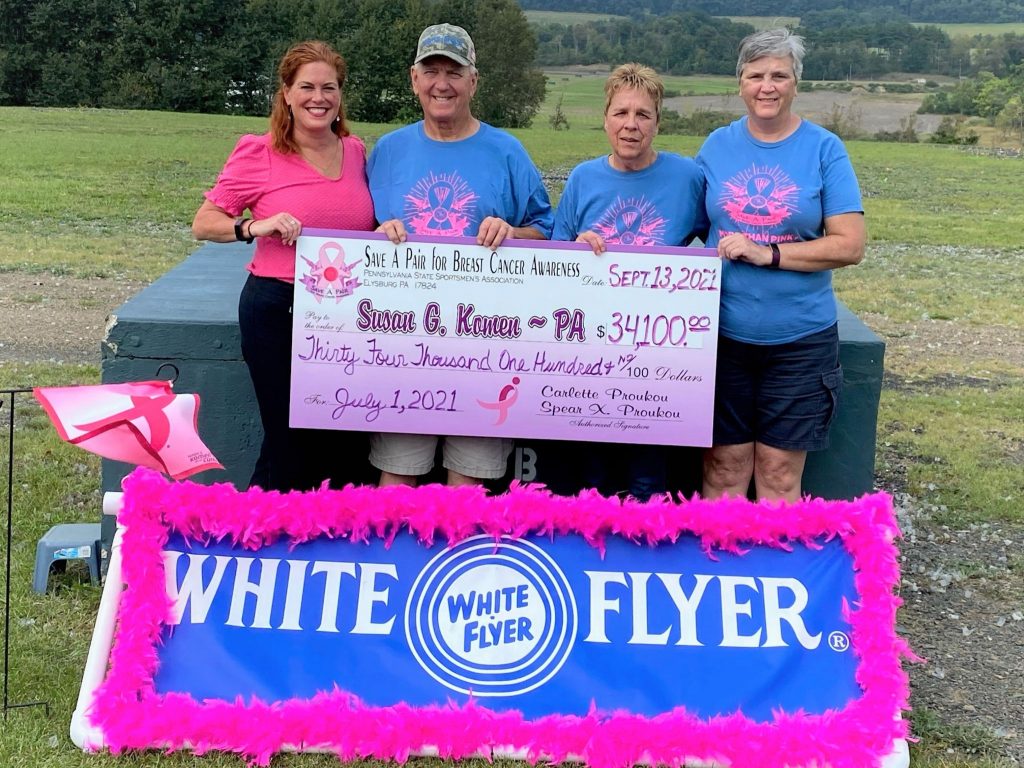 Dana Neas has been volunteering for the McKeown Foundation Golf Classic for the past five years. The foundation supports Alzheimer's research, care, and education. Dana helps the foundation prepare for the golf outing by organizing and delivering the items that are needed the day of the outing on each golf course. Dana has served as the co-chair of the fundraising committee for the golf outing silent auction. She does everything from set up to golfer registration, to auction tasks breakdown of all Foundation equipment and supplies. This year, Debbie Hudson, Debbie Thomas, Dee Kuestner and Maggie Pugh volunteered with Dana as event staff.
Frank Coppola started the Frankie Graham Foundation to honor his very close friend who took his own life leaving behind two young boys. From a round of golf with a few friends to raise money for a special Christmas to a full-blown annual Golf Tournament raising funds that go directly to family's struggling with suicide and mental health issues. This year the 44/Berkshire Bank foundation donated $3500 which went to help the community where Frank lives and works.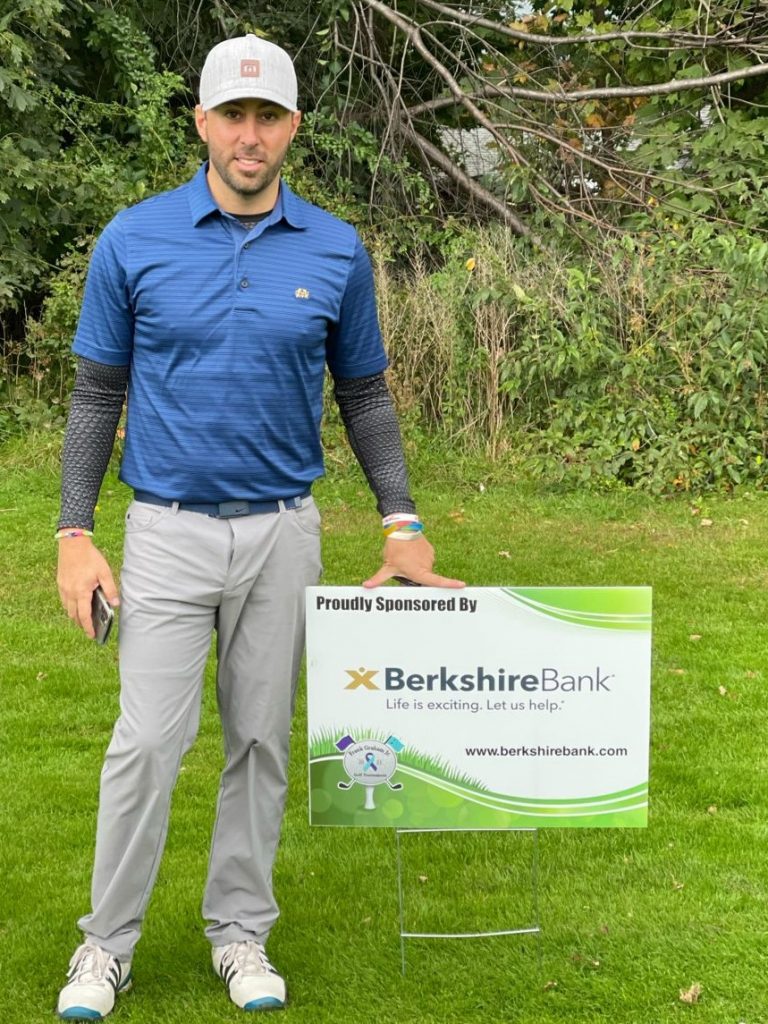 This past Spring I joined Joe Dreyer and Zack Monzo handing out food donations at the Keystone Opportunity Center's weekly Fresh for All mass food distribution. Keystone Opportunity Center's mission is to educate, encourage, and empower community members in need to become self-sufficient.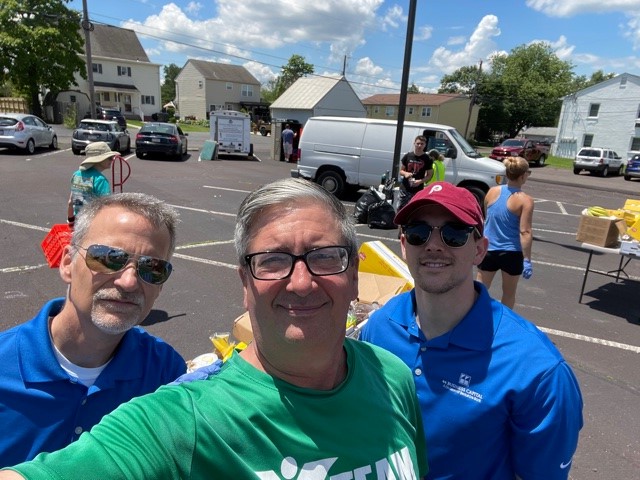 While these are just a few examples of caring, giving and working hard for our community, Team 44 always continues to amaze me with their spirit of generosity, caring and giving.
Greg Poehlmann