Contact Us |
Offices in PA, MD, CT, NJ, NY, CO, OH, FL, NC
For more information or inquiries regarding a financing solution for your business, contact us directly or begin the lending solution by filling out our prospect application.
44 Business Capital, a division of Berkshire Bank is headquartered just outside Philadelphia in Blue Bell, PA with offices in:
PENNSYLVANIA
1787 Sentry Parkway West
Building 16, Suite 200
Blue Bell, Pa 19422
Phone 215.985.4400
Fax 215.985.4724
CENTRAL PENNSYLVANIA
14 Grinnel Drive
Camp Hill, Pa 17011
Phone 717.979.1599
NEW JERSEY
302 Baltimore Blvd
Sea Girt, NJ 08750
908.343.3356
MARYLAND
344 Presway Road
Timonium, MD 21093
Office 410.296.9344
Mobile 410.598.4515
CONNECTICUT/NYC
400 Main Street
Suite 712
Stamford, CT 06902
917.538.4059
CONNECTICUT/MASSACHUSETTS
8 Trailside Drive
Wallingford CT 06492
860.815.2704
NEW YORK STATE/VERMONT
140 Sanford Farms
Amsterdam, NY 12010
802.375.5750
OHIO/MICHIGAN
4048 Peregrine Pass Drive
Columbus, OH 43230
513.707.8832
COLORADO
The Point at Inverness
8310 S. Valley Hwy Suite 300
Englewood, CO 80112
303.618.7550
FLORIDA
6821 SW 55th Street
Fort Lauderdale, FL 33314
954.504.5911
NORTH CAROLINA
7363 Fox Chase Drive
Trinity, NC 27370
704.718.3330
View Larger Map
Get Directions to Blue Bell, PA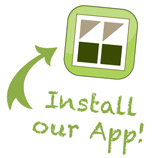 44 at your fingertips: Install our new app for iPhone, iPad, iTouch, and Android devices. Connect directly to our lending team 24/7.
IMPORTANT... Protect yourself from possible e-mail fraud threats. 44 Business Capital will never request your confidential information through email. Contact us at 215-985-4400 to verify any email request or to report suspicious emails.