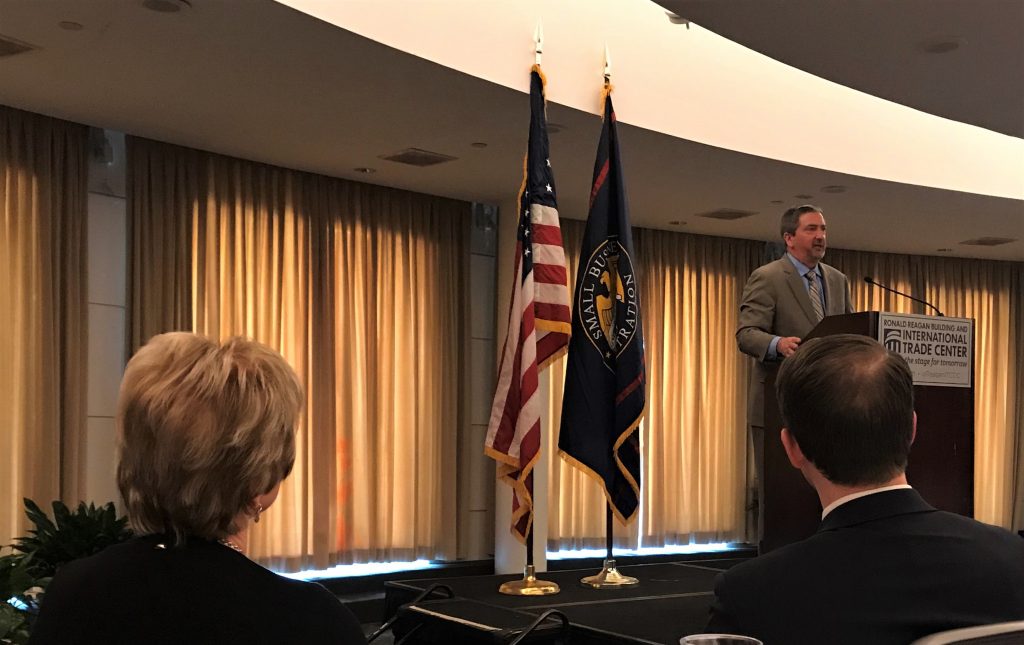 SBA Administrator Linda McMahon and the U.S. Small Business Administration's (SBA) Office of International Trade honored Regions Bank and 44 Business Capital, a division of Berkshire Bank, as the 2019 SBA Export Lenders of the Year at the 12th annual SBA Export Lenders' Round-table. During the event, both lenders were recognized for their efforts to increase access to capital for U.S. companies providing international trade financing to small businesses.
"It is my pleasure to recognize the SBA's 2019 Export Lenders of the Year: Regions Bank and 44 Business Capital, a division of Berkshire Bank. The export financing provided by our lender partners plays a pivotal role in helping small businesses compete and succeed in the global market. In fact, small businesses that export grow faster, pay higher wages and have greater economic stability," said SBA Administrator Linda McMahon. "The Trump Administration and the SBA are committed to ensuring equal access for small businesses to international markets, expanding export opportunities, and reducing or eliminating trade and investment barriers that disproportionately impact small businesses."
Our very own Greg Poehlmann accepted the award for 44 Business Capital in Washington, DC. The SBA Export Lenders' Roundtable is an annual event sponsored by the SBA's Office of International Trade. The event brings together lenders, trade financiers, and trade industry professionals to hear from speakers on topics such as trade promotion, the global economic outlook, developments in trade finance, and SBA's export financing programs.