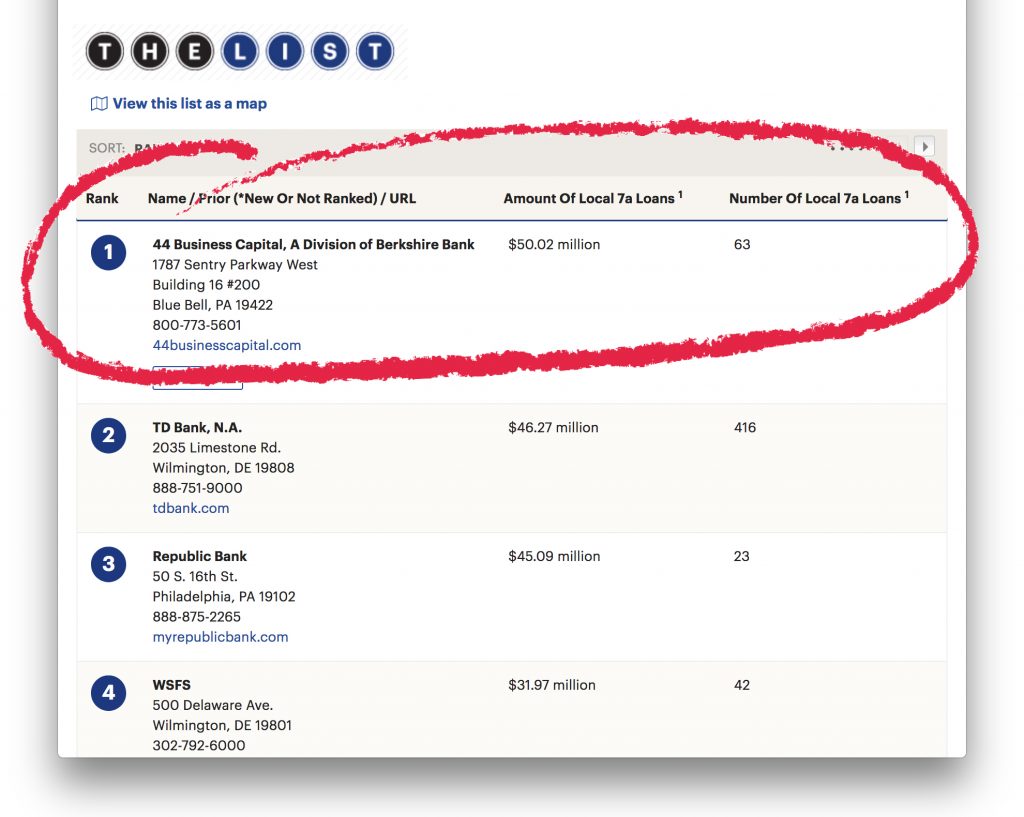 The team at 44 Business Capital is very proud to continue leading the Delaware Valley in small business lending through the United States Small Business Administration programs. By our estimates, our financing has created or preserved over 15,000 jobs over our existence. Each and every one of our employees from sales to credit to closing to servicing to construction monitoring takes great pride in this statistic. We all like to be graded and know where we stand among our peers regardless of the endeavor. Well, this is our report card and we could not be happier.
Since our acquisition by Berkshire Bank, we have been empowered to grow our SBA lending operation to assist even more clients beyond the Delaware Valley. This calendar year, we extended over $200 Million in SBA financing across the country! The SBA program is excellent for entrepreneurs to, among other things:
expand their business
purchase real estate
buy a business
buy out a partner
refinance existing business debt
We started with 4 employees in 2009 and now have 39 employees. 44 Business Capital extends its gratitude to our borrowers, our valued referral sources and all of our employees (past and present) who have helped us achieve these milestones in our 10 years of operations.
Here's to another decade of success!