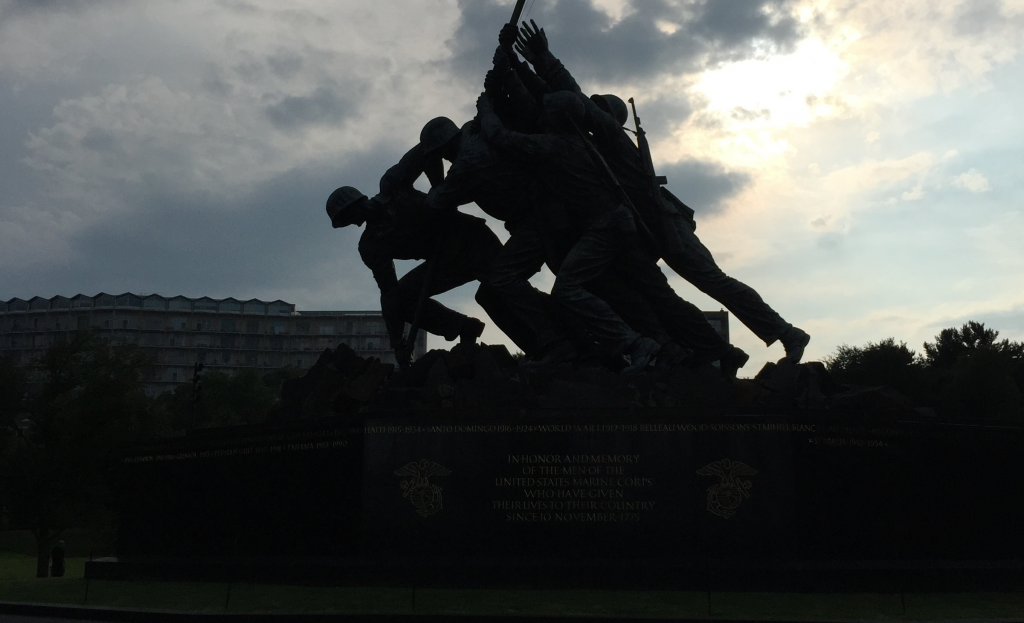 As many of you know, Veterans are near and dear to our heart at 44 Business Capital.  Last year, we were honored to be awarded NAGGL's first ever "Champion of Veterans Small Business Lending Award".  Some of my colleagues and I attended NAGGL's annual conference last week in Las Vegas.  We were reminded once again that assimilating our Veterans back into the fabric of our society is not only economically vital but more importantly, a moral obligation.
I had the great pleasure of having breakfast after church on Sunday with a Vietnam era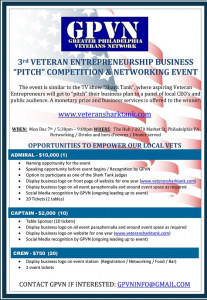 Veteran.  He spoke of the reaction he got when he returned home including the disrespect and downright vitriol that was hurled his way.  I was somewhat embarrassed that this is how our country treated returning Veterans during that era.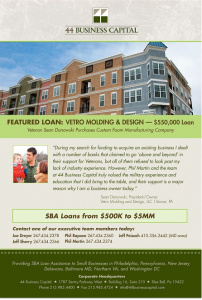 While there are many differing opinions on the wars we are waging in the Middle East, I believe the difference in 2015 is that we respect the returning Veterans and what they've endured regardless of our political viewpoint.  While this is certainly an improvement over the Vietnam era, there is still a ton of work to be done.  The unemployment rate among Vets is simply too high.  In addition to unemployment, many are homeless and battling PTSD.  In fact, did you know that 22 Veterans take their lives every day from PTSD?  I learned of Mission 22 recently whose mission it is to stop this horrific trend.  I encourage you to research and support this organization.
Our marketing and public relations expert Ellen Neri and I spent the past week gathering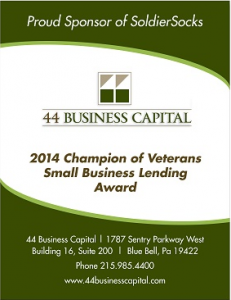 information to assess our "scorecard" over the past year as it relates to assistance to Vets.  I would imagine I am like most people in that I "feel" like we do a lot both personally and as a company.  But you know, when I sat down and took inventory of our efforts, I was disappointed.  Yes, we did 3 very impactful loans to Vets.  Yes, we have contributed to several causes.  Yes, our employees support many Veteran causes.  But in answering the question, could we have done more?  All I could answer was – YES.
This exercise made me realize that taking an inventory of your efforts in a meaningful cause has to be a more frequent occurrence, lest you veer off track.  As of this writing, I am recommitting myself personally as well as 44 Business Capital, to the needs of Veterans.  I hope that you might reflect as well and do your own "scorecard".  I think there is room for improvement from all of us in supporting our Vets.
So thanks to all our Vets and I'll leave you with a quote from Harry S. Truman which sums it up pretty well:
"Our debt to the heroic men and valiant women in service of our country can never be repaid.  They have earned our undying gratitude.  America will never forget their sacrifices."