"Things transpired exactly as promised and this all took place during the busy holidays and year end rush. I gladly recommend 44 Business Capital to anyone without reservation. Now we can focus on the 2019 helicopter skiing season without worries."

Njord Rota
Majestic Heli Ski | Sutton, Alaska

"Now that I own 100% of the bakery, I can focus on growing the business to meet the needs of my customers, namely providing the best breads to the best restaurants in Colorado."

Willie Ramirez
Bluepoint Bakery | Denver, CO

"Within a week, the team at 44 came up with an acquisition time line, and were very responsive throughout the process. Mike Hahn saved the deal for us and now we have a company that has shown immediate profitability."

David Zickafoose
Hilton Bus Company, Camden DE

"Phil Martin took us from the brink of sale to being fully funded for both our buyout AND renovation. He streamlined everything and made endless amounts of paperwork seem like nothing."

Heather Gleason & Dave Garry, Owners
The Good Dog Bar & The Industry, Philadelphia PA

"Their knowledge and preferred SBA lender status really made the process efficient and seamless. As a result of 44's financing, Record Products of America will retain 17 full time positions and will be hiring new personnel with future growth."

Joseph Helfrich, Owner
Record Products of America, Hamden CT

"If it wasn't for that meeting with Joe Dreyer, I would never have had the opportunity to experience my dream. He and 44 believed in an underdog. They encouraged my dream. They allowed me to continue my story. And boy, it's a great one."

Dr. Missy Bergmaier
Phoenixville Pediatric Dentistry

"As first time business purchasers we were navigating a confusing world of banks, offers and program options. Then we met Michael Hahn with 44 Business Capital. The entire process was very clear. He outlined our options in a very direct approach."

Toby and Michael Sweeney, Owners
Terrace Tavern & Delaware Avenue Oyster House in Long Beach Island

"Scott's great personality, response time, and belief in East Coast Helicopter Tours would definitely make us go back to them in the future if we ever need another helicopter loan! Thanks 44!"

Tyler Sigel, Owner
East Coast Helicopter Tours, York, PA & Wildwood, NJ

"When I found the right business, 44 Business Capital was my first choice, and I am glad I chose them. The application and approval process was smooth and timely. Settlement happened on time and without issue, and their rates are competitive."

Brian Finley, Owner
Spring House Window and Door - Spring House, PA

"I had a great opportunity to purchase a successful seafood restaurant in Maine. Michael Hahn & 44 Business Capital shared my vision. Truly the best experience of my life in business funding!"


Shiva Natarajan, Kittery, Maine
Robert's Maine Grill

"We chose to close our SBA loan with 44 Business Capital because Joe Dreyer and his team were extremely efficient and knowledgeable throughout the application process."

Jennifer Killeen and Roseann Hawley
The Salon and Spa Academy, Collegeville PA

"Scott Stevens' approach made it clear that 44 Business Capital was not only interested in "making a deal" but rather entering into a long-term relationship with AspireCARE and AspireFIT."

Drs. Richard Rayner and David White
AspireCARE/AspireFIT

"44 Business Capital listened, understood our issues, conceived a solution, and then put together the team of resources needed to accomplish our objectives."

Glenn Towle
Merrick Towle Communications

"44 Business Capital was about the 30th lender I spoke to when seeking financing for my specialty pharmacy. They helped me gain financing when banks just said no without discussion."

David Posner, President
Bradley Drugs, Bethesda, MD

"This is the first time I have been involved in as complicated and large a deal. 44 Business Capital walked us through every step of the way and I have already recommended a vendor of ours to 44."

Dennis Kubach, Owner
TC Millwork, Inc.

"44 Business Capital assured our ability to function. Getting us the funds we needed to re-capitalize at favorable rates and terms saved the day."

Dr. Steven B. Siepser, MD
Siepser Laser Eyecare
Financing Solutions to Hundreds of Businesses
CLIENT SUCCESS STORIES
$5,000,000 SBA Loan to Kuhns Lumber Company for Debt Refinance plus Working Capital for Expansion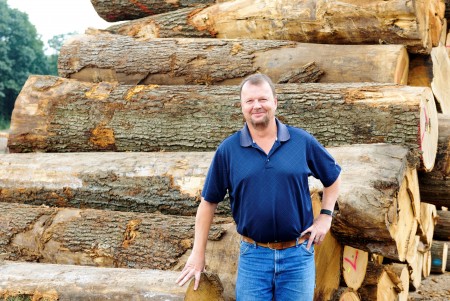 $5,000,000 SBA Loan to Kuhns Lumber Company for Debt Refinance plus Working Capital for Expansion
"From the first phone conversation I had with Scott Stevens, to the final closing. Scott was our cheerleader and problem solver. He never gave up on us even when we doubted that the refinancing could ever get done. He was the shining light through some dark periods of disappointment. 44 Business Capital and Scott Stevens, as well as several members of the 44 Team helped get us to the finish line."
Timothy Kuhns
Kuhns Lumber | Lewisburg, PA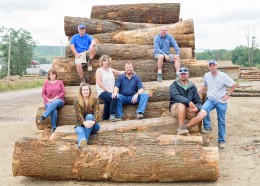 CHALLENGE
Traditional banks were unable or unwilling to write a loan necessary to refinance the debt for Kuhns Lumber Company. A series of circumstances that included a major fire at the main sawmill, and the closure of a sister company that they held ownership in, caused the lending institution to throw in the towel. The family run business was in the process of reinventing their business model and had many opportunities to turn things around. After 55 years of business we were facing the possibility of foreclosure. That's when 44 Capital arrived on the scene with a financing plan.
$1,259,000 SBA Loan for Lucas Wharf Restaurant & Bar

Northern California Dreaming Comes True - Restaurant Acquisition for Entrepreneur

Family Finances Row House, a Boutique Fitness Studio

Startup project including leasehold improvements for Rowing Fitness Studio in Franklin, Tennessee

Veteran-owned business dedicated to hiring veterans, veteran spouses, guard and reserve personnel

Project Management Experts become their own Landlord with Financing for Commercial Real Estate

The Law Office of Denise D. Nordheimer, Esquire Expands

Law Practice Opens a Second Location in Milton, Delaware

Vision of Owning Their Own Kennel Business is Realized

Long-Time Former Pet Groomers head into Retirement

$963,000 SBA Loan for Southern New Hampshire Home Care Business

Navigating the Acquisition of a New England Small Business

$1,450,000 SBA Loan and Line of Credit

Sound Financing for Engineering Manufacturer in New Jersey

$1,206,000 SBA Loan to Out-of-State Couple for Camping on the Battenkill Purchase

New small business owners acquire 35-acre campground in the Arlington, Vermont area.

$320,000 SBA Loan for Commercial Real Estate for Small Business Startup

North Arlington, NJ gets a New Pet Hotel

$1,285,000 Loan to Finance Taphouse in Phoenixville, PA

Co-Owner's Dream of Opening Sedona Taphouse Comes True

$1,025,000 SBA Loan to Majestic Heli Ski to Purchase Majestic Valley Lodge to Accommodate Winter Skiing Guests

Alaska's Heli Ski Business purchases Majestic Valley Lodge

$2,675,000 SBA Loan to Denver Area Baker to Purchase Business

44 Business Capital funds acquisition of Wholesale Bakery

Rapidly expanding Roofing & Siding Company outgrows leased space

$1,267,000 SBA Loan for Real Estate Purchase

$2,830,000 SBA Loan for 70 Year Old Manufacturing Company

Auman Machine Company Refinances Debt, Purchases New Equipment, plus Closing Costs

SBA Loan and Line of Credit funds Hilton Bus Company Purchase

Partners business opportunity in Delaware is financed with SBA loan - acquisition shows immediate profitability

Colorado Native Opens New Dental Office in the same Neighborhood

$351,000 Loan to Open New Office in Englewood, CO

Realizing the Dream of Opening Your own Medical Practice

$490,000 for Gastroenterology Private Practice Hilliard, OH

Philly's Local Food Favorite - The Good Dog Bar Gets a Face Lift

$2,200,000 SBA Loan to Heather Gleason & Dave Garry for Debt Refinance/Partner Buyout/Renovation

$2,187,000 SBA Loan for Acquisition of Record Products of America

With the resurgence of the vinyl record Industry, 17 jobs preserved in Connecticut

$550,000 SBA Loan & $100,000 line of credit expands Empowered Yoga

Empowered Yoga, Wilmington DE expands business with a new studio and retains loyal following

Operations Manager to President & Owner of Alliance Custom Cabinetry

$1,500,000 SBA Loan for Lancaster County Business and Real Estate Acquisition

Dr. Missy Bergmaier Opens Phoenixville Pediatric Dentistry

44 Business Capital encouraged my dream of owning my own practice

$1,180,000 SBA Loan for Franchise Motel

Motel 6 is a Popular Lodging Choice for Arts & Folk Festival Visitors in Berea, Ky

$355,000 SBA Loan for a Helicopter

Helicopter Tour Company in Central Pennsylvania and Wildwood, New Jersey.

$2,260,000 SBA Loan to Acquire Business & Real Estate Purchase plus Working Capital in LBI

Terrace Tavern & Delaware Avenue Oyster House Stay in the Family

$1,200,000 SBA Loan for Construction and Financing Food Store

Save-A-Lot Food Stores, Frostproof, Florida

Business Acquisition with Real Estate and Working Capital

Purchase Spring House Window & Door in Spring House, PA

$1,050,000 SBA Loan for Build-out and Start-up of Leased Facility for Cosmetology School

Successful Entrepreneurs Realize their Dream in Collegeville, PA

PA Gov. Visits Jyoti Foods after $1,800,000 SBA Loan

Adds Ten New Jobs

Full Refinance of Existing Loans

Aspire Health Care Group, Harrisburg, PA

$505,000 Loan for Gymnastics Facility Partner Buy Out

Robson Industries Manufacturer,West Chester PA - $1,520,000 Loan

Merrick Towle Communications $2,850,000 Loan

Bradley Drugs Bethesda, MD $750,000 SBA Loan Provides Working Capital for Growth

$11.8 MM Financing Real Estate Purchase Bensalem, PA

Veteran's $325,000 Loan for Flooring Co.

Misconduct Tavern $2,725,000 SBA Loan

$3,975,000 Loan Siepser Laser Eyecare

Wayne & Plymouth Meeting, PA

AERE' Docking Solutions

$400,000 SBA Loan Coral Springs, Florida

Margaritas Restaurant $1,050,000 SBA Loan

Lansdale, PA

Vet Hospital & Pet Boarding Facility, Doylestown

$3.25MM Loan

Computer & Network Paramedics

$846,000 Loan Springfield, PA

$477,000 Loan helps Vet Practice Grow

Sugartown Vet Hospital, Malvern PA

$1.15MM for Two Philly Franchise Locations

$550,000 Loan for Child Care Franchise

Mike & Michele McKenna, Owners

H & H Graphics Group $1.3 MM Loan

Sir Speedy, Lancaster, PA

Manufacturing Plant $2.25 MM Loan

Commercial Acquisition Warrington, PA

True Value Hardware $380,000 Loan

Phoenixville, PA

Law Office Condo $725,000 Loan

K S Attorneys at Law Boca Raton, FL

$1.7 MM Loan for Montessori Schools

Oak Ridge and Sparta, New Jersey