I am very grateful to have found James Stolt to fund my business acquisition. The staff is effective, knowledgeable, and professional. They were very flexible and maintained a positive attitude throughout the process.

Alex Solis, Owner
Aquinas Painting Contractors, New Rochelle NY

"Lynne Singletary was amazingly helpful and was always able to explain requirements in a manner that was understandable and allowed us to provide appropriate and accurate data."

Debra Spear and Brenda Scully, Owners
Silver Springs Equestrian Center, Geneva, FL

"The 44 team is a true breath of fresh air. It's no wonder they have many stellar, successful businesses in their portfolio! I feel grateful to have worked with them and even more grateful knowing that I have their continued support as I grow."

Ashley Marand Iwanicki, Founder/Owner
Collective Studios, Londonderry NH

"After coming to America with nothing in my pockets and big dreams, I have achieved my dream of owning the real estate for my existing restaurant. From the bottom of my heart, thank you."

Zach Erdem, Owner
75 Main, Southampton NY


"Frank Coppola believed in this deal from day one. Always supporting, always pushing to get to the next step. You were an integral part of coordinating all things Capuano Care and making our dream come true."

Tiara Chapman, Mary & Mike Griffin
Capuano Care, East Longmeadow MA


"Their knowledge made the process seamless providing a clear path to approvals. 44 Business Capital demonstrated flexibility and understanding to what doing business in our current environment entails working with us to make our dream come true."

James Giglio
MVP Interactive, Philadelphia PA


"It was an honor working with Mike Hahn and the team at 44 Business Capital. They were culturally sensitive to my needs and were a team to reckon with. I appreciate and am humbled to have worked with all of them."

Michael Thevar, Founder and CEO
Omni Health Services, Colmar PA


"Thank you for making our long-time dream a reality. As black business entrepreneurs, we face many challenges when it comes to the business realm. You did an exceptional job, one we will never forget! I will refer 44 Business Capital to everyone."

Cora & Frederick Reed, Owners
Read to Learn Academy & Reeds Refuge Center, Wilmington DE


"44 Business Capital's Dwight Williams helped us navigate our first business acquisition and now we can serve the community of New England in the home health care field that we love."

Maria Whyte Gruning and Daria Snow-Hayward, Owners
Right at Home, Londonderry, NH

"I cannot tell you the difference it makes in your time and energy to have a team like this in your corner. My financing could not have gone more smoothly, and I was frankly surprised at how quickly we got to closing. I could not be more pleased."

Denise D. Nordheimer, Esq,Owner
The Law Offices of Denise D. Nordheimer, Delaware

"If it wasn't for that meeting with Joe Dreyer, I would never have had the opportunity to experience my dream. He and 44 believed in an underdog. They encouraged my dream. They allowed me to continue my story. And boy, it's a great one."

Dr. Missy Bergmaier
Phoenixville Pediatric Dentistry

"Now that I own 100% of the bakery, I can focus on growing the business to meet the needs of my customers, namely providing the best breads to the best restaurants in Colorado."

Willie Ramirez
Bluepoint Bakery, Denver CO

"Within a week, the team at 44 came up with an acquisition time line, and were very responsive throughout the process. Mike Hahn saved the deal for us and now we have a company that has shown immediate profitability."

David Zickafoose
Hilton Bus Company, Camden DE

"Phil Martin took us from the brink of sale to being fully funded for both our buyout AND renovation. He streamlined everything and made endless amounts of paperwork seem like nothing."

Heather Gleason & Dave Garry, Owners
The Good Dog Bar & The Industry, Philadelphia PA

"Their knowledge and preferred SBA lender status really made the process efficient and seamless. As a result of 44's financing, Record Products of America will retain 17 full time positions and will be hiring new personnel with future growth."

Joseph Helfrich, Owner
Record Products of America, Hamden CT

"As first time business purchasers we were navigating a confusing world of banks, offers and program options. Then we met Michael Hahn with 44 Business Capital. The entire process was very clear. He outlined our options in a very direct approach."

Toby and Michael Sweeney, Owners
Terrace Tavern & Delaware Avenue Oyster House in Long Beach Island

"Scott's great personality, response time, and belief in East Coast Helicopter Tours would definitely make us go back to them in the future if we ever need another helicopter loan! Thanks 44!"

Tyler Sigel, Owner
East Coast Helicopter Tours, York PA & Wildwood NJ

"When I found the right business, 44 Business Capital was my first choice, and I am glad I chose them. The application and approval process was smooth and timely. Settlement happened on time and without issue, and their rates are competitive."

Brian Finley, Owner
Spring House Window and Door, Spring House PA

"Scott Stevens' approach made it clear that 44 Business Capital was not only interested in "making a deal" but rather entering into a long-term relationship with AspireCARE and AspireFIT."

Drs. Richard Rayner and David White
AspireCARE/AspireFIT

"This is the first time I have been involved in as complicated and large a deal. 44 Business Capital walked us through every step of the way and I have already recommended a vendor of ours to 44."

Dennis Kubach, Owner
TC Millwork, Inc.

"44 Business Capital assured our ability to function. Getting us the funds we needed to re-capitalize at favorable rates and terms saved the day."

Dr. Steven B. Siepser, MD
Siepser Laser Eyecare
Financing Solutions to Hundreds of Businesses
CLIENT SUCCESS STORIES
$355,000 SBA Loan purchases Helicopter for Tour Company in Central PA and Wildwood, NJ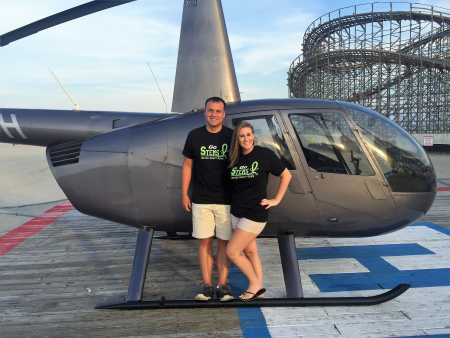 $355,000 SBA Loan purchases Helicopter for Tour Company in Central PA and Wildwood, NJ
"In the beginning, we tried working with our bank, who had previously done a helicopter loan for us in the past, but had recently changed to a different bank through a buyout. They no longer could offer us a loan because the new company didn't want to take the risk of a helicopter loan which put us in a bad position. We then found and worked with Scott Stevens from 44 Business Capital who always believed in our company/helicopter loan and helped to push for approval even though they've never done this type of loan. Scott was always meticulous, always on top of all business paperwork. He helped the process go smoothly as he always had everything in line for the underwriter. He always responded to emails almost instantly which helped our process move along. Scott's great personality, response time, and belief in East Coast Helicopter Tours would definitely make us go back to them in the future if we ever need another helicopter loan! Thanks 44!"
Tyler Sigel
East Coast Helicopter Tours | York, PA & Wildwood, NJ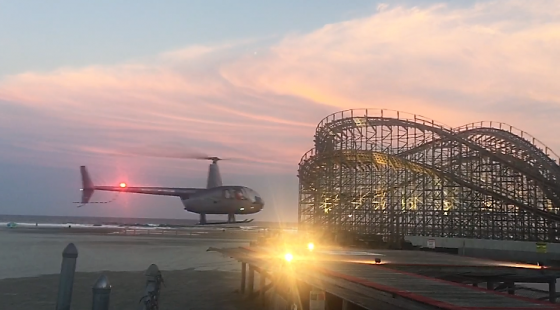 CHALLENGE
Tyler Sigel tried working with his bank who had previously financed one of his helicopters, but that bank had recently been acquired. The new bank was no longer interested in aviation loans. Luckily, Tyler's banker called Scott Stevens in the Central PA office to see what 44 Business Capital could do - the rest is history, as East Coast Helicopter Tours recently purchased their new Robinson R44 II Helicopter.
$873,000 + $50,000 LOC for Purchase of Tool Company in Illinois

Lining up the pieces to close business acquisition in Batavia, IL

$1.77M SBA Loan to Acquire an Existing Natural Food Market in Sayville, NY

Funding ownership for long time market manager

Centenario Sport Bar and Restaurant Opens Second Location

Financing for Real Estate, Liquor License, Renovation

Dre's Water Ice and Ice Cream Funds Short-Term Growth

Philadelphia Entrepreneur finances $150,000 for Equipment and Working Capital

$3,822,000 to Purchase Palace Diner in Poughkeepsie, New York

Unwavering Support leads to Sound Financing

$1,484,000 to Finance Bowling Alley Entertainment Center

Family Purchases and Renovates Hometown Bowling Alley in Pittsfield, MA

$745,000 SBA Loan to Acquire Painting Business in New York

A Dream of Owning and Operating a Small Business Comes True

$1,403,000 SBA Loan to Purchase Liquor Store

Business Partners Acquire Retail Liquor Store in Orlando, Florida

$2.8MM 7a Term Loan + $350K SBA Express LOC for Surgical Instrument Company

Funding the acquisition of MSI Precision Specialty Instruments in Phoenixville, PA

$1,212,000 to Acquire Funeral Home & Cremation Business

Purchasing Mack's Funeral Home in Elberton & Hartwell, Georgia

$1,000,000 for Business Acquisition and Stock Purchase of Security Business

Miami-based Entrepreneur realizes Dream of Small Business Ownership

$1,905,000 Loan for Acquisition of Boutique Inn in Bennington, Vermont

An Elegant Lodging Experience in the Historic District of Old Bennington

SBA Loan to purchase Kiddie Academy Day Care in West Caldwell, NJ

$1,364,000 to acquire an Existing Daycare Center

$1,484,000 to Finance the Acquisition of Colorado's last remaining Music-Retail Icon

Legendary Denver Record Store Changes Hands after 33 Years

$1,310,000 Loan for Real Estate and Working Capital

Training Future Equestrian Competitors in Geneva, Florida

Financing for Funeral Home Business with Real Estate in Chalfont, PA

Owning a Small Business Becomes a Reality with SBA Loan and Manageable Payment Plan

$1,568,000 to Refinance Winning Touch Tennis Club

Lehigh Valley Tennis Club Owners Refinance Existing Mortgage Debt

$2,100,000 Loan for Commercial Real Estate Land Purchase, Building Construction with all Associated Costs

Securing Financing for Premier Ivybrook Academy Preschool Franchise

$680,000 Loan for Construction, Equipment and Working Capital for Boutique Fitness and Wellness Studio

Londonderry, NH Studio Opens Creating Community & Inspiring Health and Personal Growth

$3,200,000 SBA Loan plus $200,000 Line of Credit for Business Acquisition & Commercial Real Estate

New Owners purchase 40 Year-Old Second Generation Building Supply Company in Industry, TX

$795,000 SBA Loan for the Acquisition and Fit-Out of New Dance Studio

On Edge Movement Dance Opens Newly Renovated Studio in Phoenixville, Pennsylvania

$1,130,000 SBA Loan to Purchase Tri-County Pavers and Design Corporation

Florida Couple Purchases South Florida Paver, Driveway, Pool Deck, and Retaining Wall Provider

Mental Health Services Provider expands with SBA Loan Securing Working Capital and Fit-out Financing

Omni Health Grows Business with Purchase and Retrofit of New Mental Health Facility in Pennsylvania

SBA Loan for Experiential Solutions Company to Purchase New Property

MVP Interactive Expands with Philadelphia Real Estate Purchase and Space Improvements

After leasing for 15 years Cora and Frederick Reed now own the facility with room to grow

Award Winning Outreach Organization purchases their facility in Wilmington, Delaware

Financing for Real Estate and Business Purchase of Destination Hot Dog Joint

First Time Business Owners Buy 50-Year-Old Hot Dog Institution

$3,010,000 SBA Loan to Purchase Certified and Private Home Health Care Service in New England

Financing for Stock Purchase and Employee Buy Out of Full Service Home Care Agency

Southampton, NY Restaurant owner purchases building

$5MM SBA Loan to Buy Real Estate for Existing Restaurant Business

$4,300,000 SBA loan for Real Estate and Improvements

Family Owned Day Care in Clifton, NJ now Own their Real Estate

$1MM Loan for Lake John RV Resort in Walden CO

Dreaming of an Outdoor Business with Fishing, Camping and Hiking

$1,105,000 SBA Loan to Acquire the Real Estate, Liquor License & Business to Open Inn at Glen Gardner

A Reimagined 1760's Inn Features New Ownership and Chef with a Scratch-Kitchen of Elevated American Cuisine

Commercial Painting and Drywall Company Owner Acquires Commercial HVAC Business

Financing New Jersey Business with $2,950,000 term loan & $350,000 SBA Express LOC

$600,000 SBA Loan to Finance the Acquisition of a Second Blackjack Pizza Shop in Colorado

US Veteran Secures Financing for Small Business Where He Worked as a Teen

$552,500 SBA Loan for First time Business Owner

Serving a critical role in the local economy in a highly seasonal area that relies on both local and tourism traffic.

Brandywine Center for Autism Opens New Location with Property Purchase

New facility features collaborative work spaces and two levels of individual therapy rooms and customized sensory areas

$1,259,000 SBA Loan for Lucas Wharf Restaurant & Bar

Northern California Dreaming Comes True - Restaurant Acquisition for Entrepreneur

Family Finances Row House, a Boutique Fitness Studio

Startup project including leasehold improvements for Rowing Fitness Studio in Franklin, Tennessee

Veteran-owned business dedicated to hiring veterans, veteran spouses, guard and reserve personnel

Project Management Experts become their own Landlord with Financing for Commercial Real Estate

The Law Office of Denise D. Nordheimer, Esquire Expands

Law Practice Opens a Second Location in Milton, Delaware

Vision of Owning Their Own Kennel Business is Realized

Long-Time Former Pet Groomers head into Retirement

$963,000 SBA Loan for Southern New Hampshire Home Care Business

Navigating the Acquisition of a New England Small Business

$1,450,000 SBA Loan and Line of Credit

Sound Financing for Engineering Manufacturer in New Jersey

$1,206,000 SBA Loan to Out-of-State Couple for Camping on the Battenkill Purchase

New small business owners acquire 35-acre campground in the Arlington, Vermont area.

$320,000 SBA Loan for Commercial Real Estate for Small Business Startup

North Arlington, NJ gets a New Pet Hotel

$1,285,000 Loan to Finance Taphouse in Phoenixville, PA

Co-Owner's Dream of Opening Sedona Taphouse Comes True

$1,025,000 SBA Loan to Majestic Heli Ski to Purchase Majestic Valley Lodge to Accommodate Winter Skiing Guests

Alaska's Heli Ski Business purchases Majestic Valley Lodge

$2,675,000 SBA Loan to Denver Area Baker to Purchase Business

44 Business Capital funds acquisition of Wholesale Bakery

Rapidly expanding Roofing & Siding Company outgrows leased space

$1,267,000 SBA Loan for Real Estate Purchase

SBA Loan and Line of Credit funds Hilton Bus Company Purchase

Partners business opportunity in Delaware is financed with SBA loan - acquisition shows immediate profitability

Colorado Native Opens New Dental Office in the same Neighborhood

$351,000 Loan to Open New Office in Englewood, CO

Philly's Local Food Favorite - The Good Dog Bar Gets a Face Lift

$2,200,000 SBA Loan to Heather Gleason & Dave Garry for Debt Refinance/Partner Buyout/Renovation

$2,187,000 SBA Loan for Acquisition of Record Products of America

With the resurgence of the vinyl record Industry, 17 jobs preserved in Connecticut

$550,000 SBA Loan & $100,000 line of credit expands Empowered Yoga

Empowered Yoga, Wilmington DE expands business with a new studio and retains loyal following

Operations Manager to President & Owner of Alliance Custom Cabinetry

$1,500,000 SBA Loan for Lancaster County Business and Real Estate Acquisition

Dr. Missy Bergmaier Opens Phoenixville Pediatric Dentistry

44 Business Capital encouraged my dream of owning my own practice

$1,180,000 SBA Loan for Franchise Motel

Motel 6 is a Popular Lodging Choice for Arts & Folk Festival Visitors in Berea, Ky

$355,000 SBA Loan for a Helicopter

Helicopter Tour Company in Central Pennsylvania and Wildwood, New Jersey.

$2,260,000 SBA Loan to Acquire Business & Real Estate Purchase plus Working Capital in LBI

Terrace Tavern & Delaware Avenue Oyster House Stay in the Family

$1,200,000 SBA Loan for Construction and Financing Food Store

Save-A-Lot Food Stores, Frostproof, Florida

Business Acquisition with Real Estate and Working Capital

Purchase Spring House Window & Door in Spring House, PA

$1,050,000 SBA Loan for Build-out and Start-up of Leased Facility for Cosmetology School

Successful Entrepreneurs Realize their Dream in Collegeville, PA

PA Gov. Visits Jyoti Foods after $1,800,000 SBA Loan

Adds Ten New Jobs

Full Refinance of Existing Loans

Aspire Health Care Group, Harrisburg, PA

Robson Industries Manufacturer,West Chester PA - $1,520,000 Loan

Merrick Towle Communications $2,850,000 Loan

$11.8 MM Financing Real Estate Purchase Bensalem, PA

Veteran's $325,000 Loan for Flooring Co.

$3,975,000 Loan Siepser Laser Eyecare

Wayne & Plymouth Meeting, PA

$550,000 Loan for Child Care Franchise

Mike & Michele McKenna, Owners